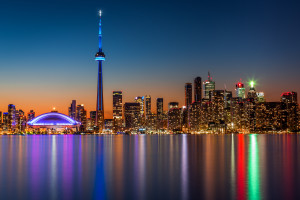 Although Randall Dang is a huge New York Yankees fan, he still recognizes the success the Blue Jays have had in the past two years. They were able to make it to the ALCS for the second year in a row after a red-hot end to the season. We all saw the Edwin Encarnacion blast that put the Blue Jays over the Orioles in the Wild Card game. Then the Blue Jays continued their streak in Texas where they beat the Rangers pretty soundly, outscoring the favorites 22-10. However, they ran into a buzzsaw in Cleveland and now are home once again.
So where do the Blue Jays go from here. Obviously, Randall Dang, an accountant from British Columbia, would love to see them take a step back and allow the Pinstripes to take back their position at the top of the American League. However, he knows that the Blue Jays will always be a threat. They just have too much talent. At the same time, though, it should be an interesting off-season for the Blue Jays. They will have a lot of decisions they'll need to make.
First and foremost, they'll need to worry about several of their biggest stars. Jose Bautista, Edwin Encarnacion, and Michael Saunders are all free agents this year. They combined for about $30 million on the Blue Jays' books this year, but that number will surely go up if they want to stay in contention and sign all three. They could save and only sign one or two, but that could be a risk – especially if Saunders has another big year.
In addition to that, the Blue Jays have several big contracts on the books, so they don't have as much flexibility as other teams. Therefore, it should be an interesting season for Blue Jays brass to make sure their team can make it back to the ALCS for a third straight year.